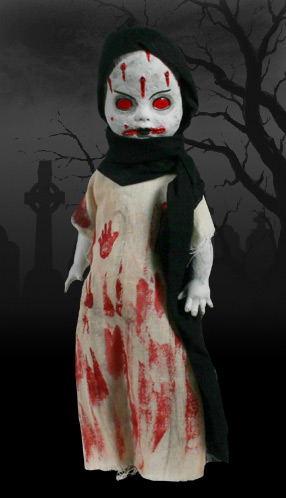 Date of death: October of 1347
Cause of death: The Plague
Chipboard Poem
Edit
She comes with the plague,
And also rotten flesh.
She's been dead a long time,
But her sores are still fresh.
Death Certificate
Edit
Grace of the grave is said to wander,
And made many on a cold night ponder...
If some dolls die, and then come back,
Do they find in death, what in life they lacked?
Accessories
Edit
Fun Facts
Edit
Her deathdate is the month that the Pope banned flagelence.
Grace is bald making her, Bad Habit, resurrection variant Lust , hemlock and honey the only female dolls to be bald (three wear something on their heads the other 2 cover with a mask ).