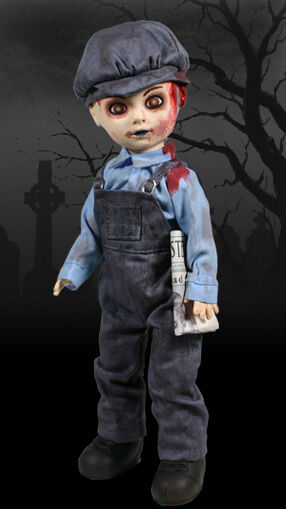 Date of Death: 10/29/1929 at 9:05am
Cause of Death: Hit by a car.
Chipboard Poem
Delivering his papers,
This one's a little prophet.
With tomorrow's news today,
And a raging bloody head split.
Death Certificate
They found this paperboy's limp body,
His bicycle en route but quite shoddy.
A car left behind a twisted gory wreck,
Papers did fly, crushed skull, broken neck.
Accessories
Fun Facts
Death date is the same day as the start of the Great Depression.
His death is featured on the front page of his newspaper.