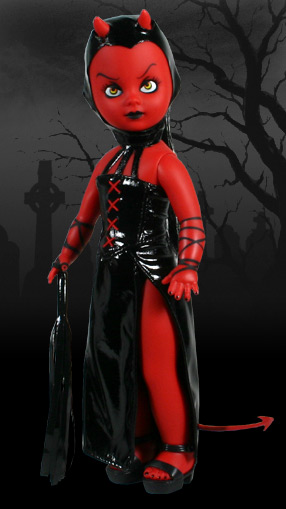 Date of death: 4/22/2002 at 4:15pm.
Cause of death: Burned and smothered to death
Chipboard Poem
Edit
Lust - n. 1. Strong desire without idealized or spiritualized feelings.
2. See Mistress Demonika.
Death Certificate
Edit
Because of her desires in pleasures of the flesh,
The fires of Hell were the fate dealt our Mistress.
Smothered by brimstone and consumed by flames,
She writhes in the underworld eternally in pain.
Accessories
Edit
Fun Facts
Edit
Shares a deathdate with porn star Linda Lovelace.
Has appeared in Resurrection VII (which is the number is also found in her original series).
Her coffin paper is indigo, the color of lust.
She wears BDSM bondage-style clothes.