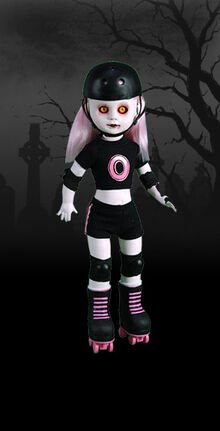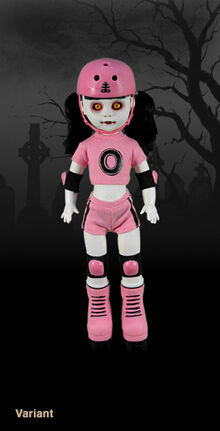 Date of Death: 8/17/1978 at 6:25am
Cause of Death: Tried to skate down the stairs.
Chipboard Poem
Edit
With a broken leg
And roller skates,
She wants to be
Your new playmate.
Death Certificate
Edit
She skated towards the concrete stairs,
Hearing the many shouted dares.
Then she tumbled straight to Hell,
Into her own little grave our dear Lulu fell.
Accessories
Edit
Rollerskates
Helmet
Knee pads
Elbow pads
Trivia
She is wearing a roller derby outfit.
This version of Lulu does not come with a cast.
Her hair is now longer and she has a more pale skin tone.
Her helmet has the LDD logo on it.
Community content is available under
CC-BY-SA
unless otherwise noted.